Not just because I love their items, but because they give back
to their community.
"When it comes to giving, some people stop at nothing." Unknown
These days, I feel that it is so important for a company to not only recognize their community,
but also to GIVE BACK to them.
For instance, at Christmas time,
EdenFantasys
picks a 'Christmas Family' to help.
In 2010, they chose a family of 9, consisting of 2 adults and 7 children
that had been displaced and were homeless.
Want to help support a great company and help the community at the same time??
Why not buy a gift card for someone you know today!!!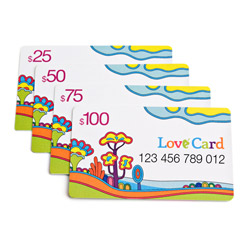 Enjoy your day!!
~Steph