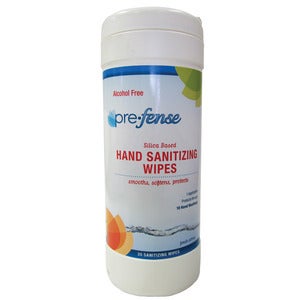 Now you can have the assurance that Prefense offers in a hand wipe!
Perfect for wiping...
tables at restaurants
kitchen faucets/handles
bathroom fixtures
microwave buttons
refrigerator handles
baby's crib
door knobs/light switches
and so much more!
Be sure to check them out asap.
My review of Prefense Hand Sanitizer is coming soon.
So come back and check it out.
~Steph