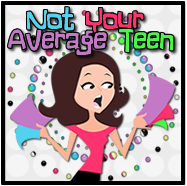 I'm hoping that you all might consider donating to this wonderful cause.
Brittany has teamed up with The Child Crisis Center.
What do you have to donate now, you might be thinking??
But it's only a package of Silly Bandz.
Yep, you know the silly band, it's all the craze right now.
All the kids are wearing them.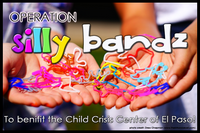 Well, Brittany decided to help out some kids that don't have any silly bands to wear.
In fact these children and their familiies are going through a crisis of some sort or another.
Brittany's goal is to collect 250 packages of Silly Bandz by October 29th
so that they can deliver them on the 30th, just in time for Halloween.
You can even buy the cheap ones, these kids aren't going to know the difference.
All you have to do is add al nice or silly little not to the package to put a smile on some kids face!!
Now who doesn't want to do that??
Check out her site for more info...
And please join in and help out.
It's such a small price to pay,
for such a big reward (putting a smile on a child's face!!)