Yep, you guessed it, I found yet another great meme to participate in!!
Wait, you cheated...you didn't guess...
I told you in the post's title!!!
*smiles and winks*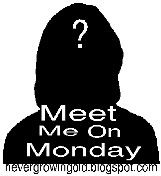 1. Do you like your ice cream in a dish, waffle cone, pretzel cone, sugar cone or cake cone?
Absolutely!! No "OR's" about it :) I love it any way I can get it, lol.
Strawberry Cheesecake, double dip for me, please!!
2. Do you read the newspaper daily?
I'd like to say that I still do, but unfortunately I don't.
USA Today has always been my favorite though :)
3. Marinara or meat sauce?
Oh, I'm most definitely going with meat sauce!!
4. Last time you cried?
Unfortunately, just this past Saturday night and into Sunday morning at the ER.
This story is so sad, it was something I've seen on TV,
read about in books, etc, etc.
I was just one of those people that thought it could never
EVER happen to me (well in this case, someone very close to me!!)
At this time, I don't feel comfortable enough to share the details,
and I feel I will need to get their approval first too...
but, I'd appreciate it if you'd all keep my family and I in your thoughts,
in your prayers, send us well wishes, positive energy, love and light, etc, etc,
all of those things will help this person right now,
in this very troubling time. ~Namaste~
THANK YOU!!
5. What word/phrase do you find really annoying?
What the....
(and then they just drop off at that!!!)
I mean not that I'd rather have them finish it either, but
so often it is little kids I hear saying this, as if just dropping off that
one last word makes it a perfectly fine and appropriate
phrase for them to use in every day life. And do you know how
many times they are talking to their parents when they say it????????
Oh, that so irks me to no end!! Perhaps all the questions marks
was your first clue. But really, why would a parent want
their child speaking like that?? I mean, I, by no means, speak
perfect all the time, and neither do my children. But if they were to slip,
and they do...I ALWAYS correct them!!
I think that many parents don't teach their children
acceptable vs. unacceptable words that they may and may not use,
these
days... and hold up, before you go thinking, oh brother, it's
another
old lady lecturing again...nope, I'm not even 40 yet!!
I mean don't get me wrong, I feel old on many a day!!!
Read it: FEEL old!!
That's it..... :)
Anyone with me on this one??
~~~~
Wow, this meme is great!!
I mean what a way to get to know each other!!
I really like these memes/challenges/awards, etc.....
that ask you to answer questions.
One of the things that I like most about it is that not only are
you (my readers...I love you all by the way!!) getting to know me
a little more each time that I participate or answer a question,
but some of the questions, really challenge me!!
(Which I think is a great thing!!)
I think that I am actually getting to know myself a little better too!
And I've needed to do that for far too long now.
And finally...why don't you drop by and visit Java at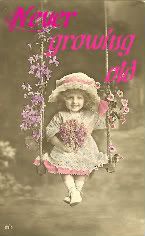 and check out her awesome posts just before
you sign up for "Meet Me Monday" yourself :)
~~~~
I hope everyone has a wonderful start to their week!!
Happy Monday!!
Enjoy life's perks today and everyday :)
Oh..
and don't forget to smile at a stranger or two today!!